This Thursday night, Israel will celebrate her 60th year as an independent country. So, in honor of this tremendous feat, which has come with many highs and lows, I offer a short picture journey through some of the highs:
David Ben Gurion reads the Declaration of Independence on May 14, 1948
Israeli soldiers hang the flag at Eilat
850,000 Jewish Refugees arrive in Israel after expulsion from the Arab World
Sallah Shabati, with a starring role from Chaim Topol, is nominated for an Oscar and wins a Golden Globe award
Jerusalem is reunited
Israel's famous lyricist, Neomi Shemer
Israel survives the devastating Yom Kippur War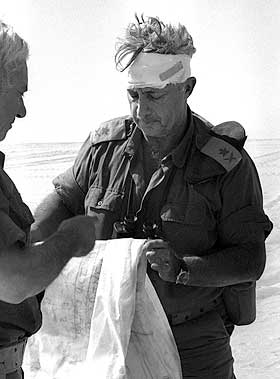 Yitzchak Rabin, Israel's first Israeli born Prime Minister, strolls with Gerald Ford
The Miraculous Entebbe Raid
Tal Brody and Macabbi Tel Aviv with the 1977 European Cup Championship
Izhar Cohen and the Alphabet win the 1978 Eurovision with Abanibi
Begin & Sadat talk peace
Bye Bye Osirak
Ethiopian Jewry arrives home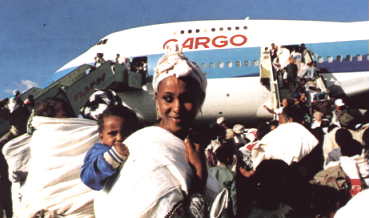 Russian Jewry begins their return to Israel in 1989
Reuven Atar stuns France in the 92nd minute with the winner in a 3-2 classic. Click here for 10 minutes of highlights
Ilan Ramon, Israel's first astronaut
Gal Fridman wins Gold in Athens Olympics (2004) becoming 1st Israeli to do so
There are obviously some major events I've left out but please leave a comment if you want me to add a specific picture ... Here's to the next 60 ...