On the way home from
beating Ra'anana 5-1 in the Anglo League
, the sports update had some sad news. Fabrice Muamba, Bolton's 23 year midfielder,
suffered a heart attack
on the pitch in an FA Cup game against Tottenham. "He's going to die," I told Rani and he nodded his head. I got home that night, and started watching the
replay of the event
; it was like watching M
arc-Vivien Foe or
Antonio Puerta all over again. Those two players passed away sadly, however Muamba is quite amazingly on the road to making a full rec
overy. It's been an incredible story on many fronts, with Muamba's unexpected progress being the main reason. However, the reaction of players, and other football clubs, to this potential tragedy has been absolutely fantastic. From the Tottenham fans during the game (which was rightly called off after 41 minutes) to other rival fans, rival teams and rival players afterward. The below are only a few pictures from what has brought out the beautiful side of the football family ... It's only unfortunate that it takes something like this to highlight to everyone what's really important in life.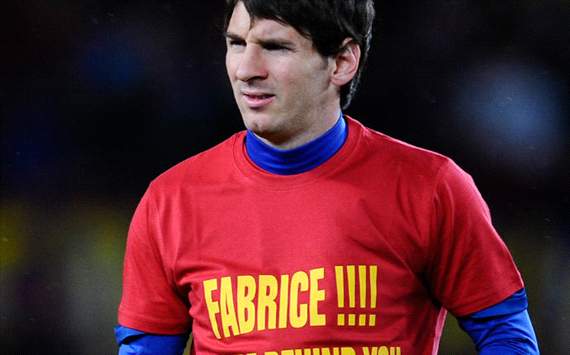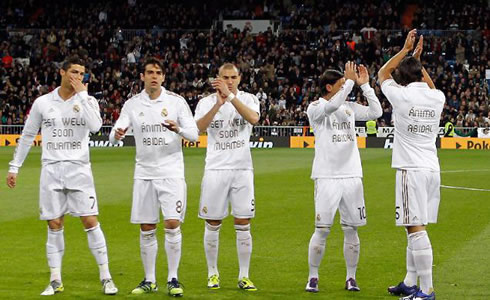 Pictures:

1. Bolton tribute to Muamba in their first game after his heart attack, a 2-1 win over Blackburn.

2. Scott Parker & Niko Kranjcar (Spurs) show their support.

3. Roma scoreboard shows support for Muamba and Eric Abidal, who has to undergo a liver transplant.

4. Jose Enrique, Jay Spearing & Steven Gerrard (Liverpool) show their support

5. Petr Cech (Chelsea) shows his support.

6. Lionel Messi (Barca) shows his support

7. James Milner and Carlos Tevez (Man City) show their support.

8. Ronaldo, Kaka, Benzema, Özil & Khedira (Real Madrid) show their support.

9. Yakubu (Blackburn) shows his support.
_